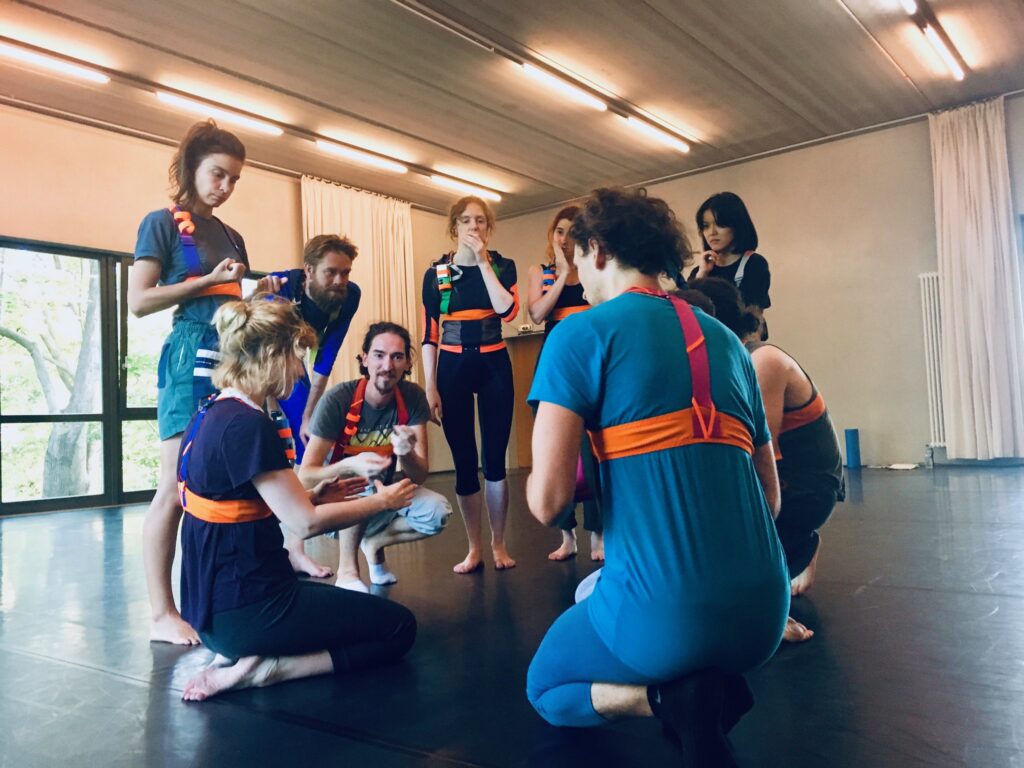 2019
REPLICA INSTITUTE
Mika Satomi: Motion capture training suit design
The Shape of the Things to Come is a research project led by REPLICA INSTITUTE. The project takes the integrative research approaches with a focus on Artificial Intelligence, embodied cognition, speculative design and performing arts. It explores the potential of theatre techniques as means to inform the development of new technologies in relation to embodied cognition; to imagine future designs for human-machine interaction; and to rehearse future societies.
I have participated in the project to create e-textile sensor embedded training suit for performers to capture their movement throughout the 2 weeks of intensive Grotowski theatre method trainings.
The captured data was then recorded on the mobile computer worn by the performers and later analyzed with AI systems. The data capture/analysis was done by Meredith Thomas and Gilbert Sinnott.
Project Lead: Diana Serbanescu
Lead Researcher: Wenzel Mehnert
Producer: Régis Lemberthe
Fellow Researchers: Kate Ryan, Joana Chicau, Yidi Tsao, Dimitri Cacouris
Theatre Trainers: Matej Matejka, Ditte Berkeley, Ilona Krawczyk
Creative Technologists: Meredith Thomas, Gilbert Sinnott
Wearable Designers: Mika Satomi, Erika Körner, Vera Castelijns
Filmmakers: Jeremy Carne, Adam Wakeling