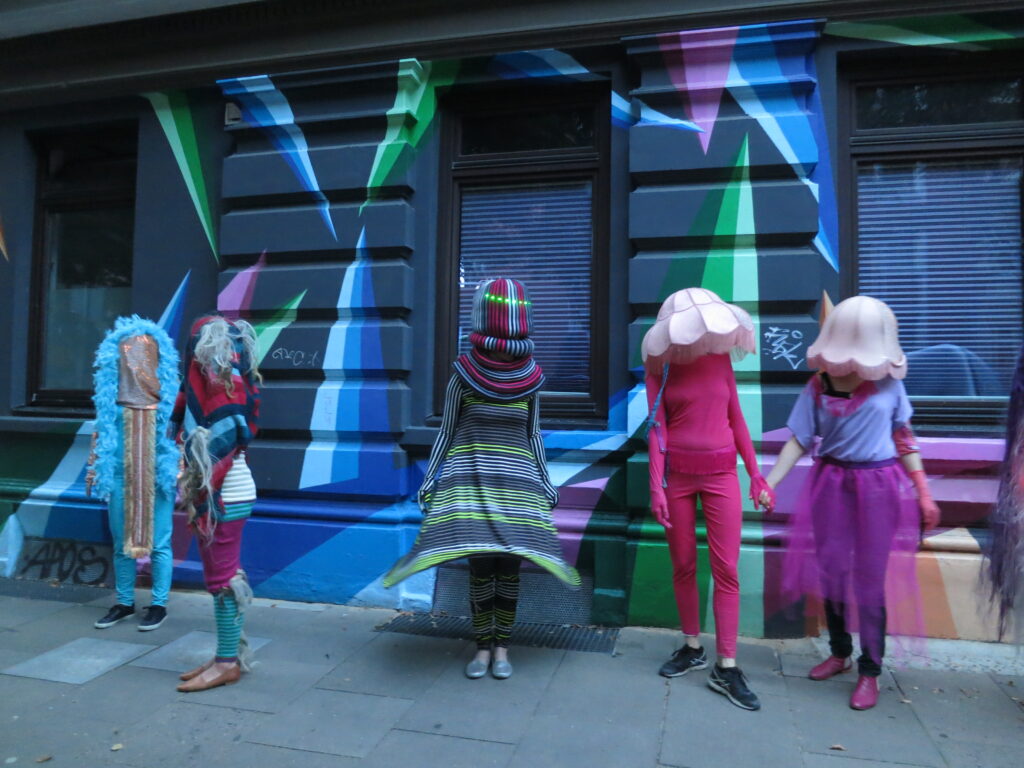 The Smart Rituals is a participatory workshop to build e-textile embedded costumes with participants and develop an urban rituals that questions the handling of our data, privacy and smart city schemes that quietly survey our life.
"The goal of building a smart city is to improve quality of life by using technology to improve the efficiency of services and meet residents' needs" (from wikipedia)
The city silently monitors us through embedded sensors. Us, the citizens, will loudly embrace its smartness and create a series of city-costumes for a data collection. From theatrical stage to pagan rituals, costumes have always had the role to hide its wearer and provide anonymity. Our costumes will instead be equipped with sensors, "Smart" textiles and Internet of Things technology allowing the wearer to collect data and send them to the internet by performing a new urban ritual. How anonymous can we be when dealing with data?
The project took place at the A/D/A Festival Hamburg 2016.
I have developed Particle Photon based Internet of Things platform with GPS sensors so it is easy to realize ideas of interaction to the data collection systems. Two costumes (GPS dress and loudness happiness monster) was created by me prior to the workshop to set the tone of the costumes and also to serve as examples.
10 creative individuals participated in the workshop and together we created costumes and characters, narratives and ritual moves. We ended the workshop with public street performance in the middle of the Hamburg city center, performed by the workshop participants.
The details of the workshop process is documented here >> https://www.kobakant.at/DIY/?p=6204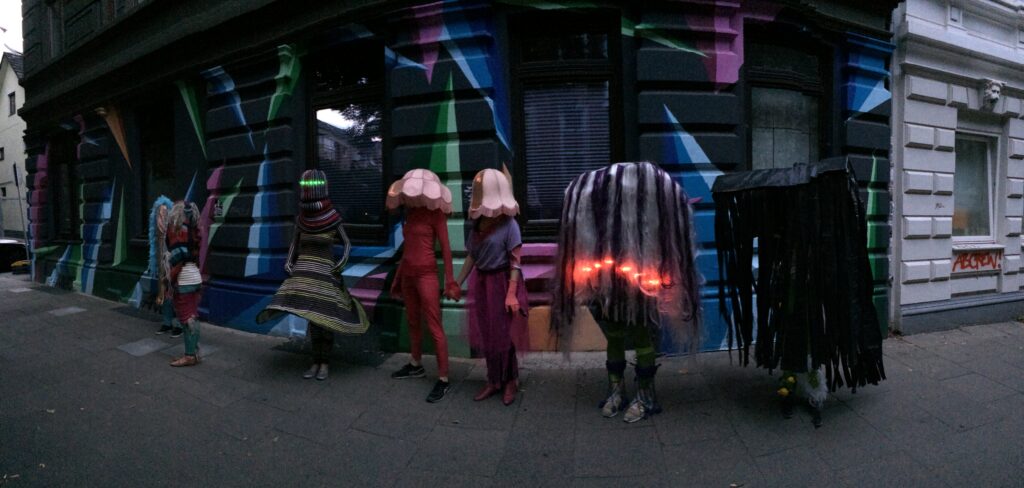 Workshop Participants:
Sina Greinert
Katrin Rieber
Charlotte Dittmer
Lilli Berger
Marie Josephine Bouquet
Mareike Brunswick
Suse Bosse
John Cheng
Anna Frolicher
Barbro Scholz
Kati Hyyppa (performance)
Technical Support:
Bastian Clausdorff
Ingo Randolf