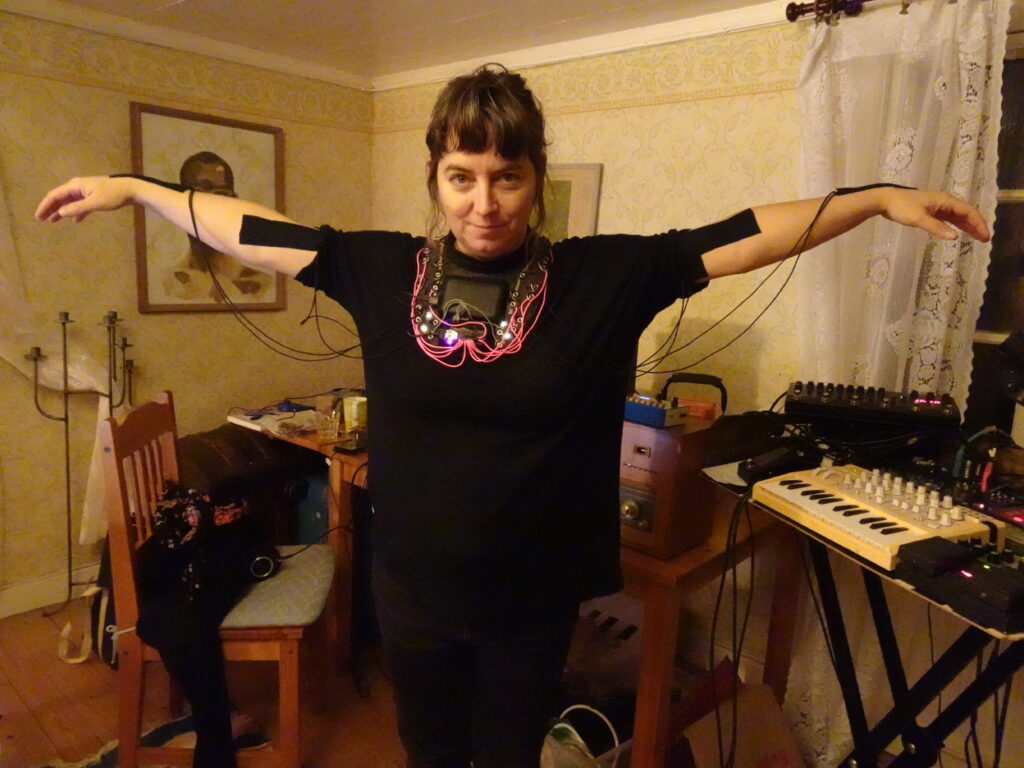 2020
MAG (Magdalena Ågren)
Mika Satomi
MAG and mika planned to come to Ljubljana for an Artist in Residency, but ended up in a village in Sweden instead. Nonetheless, they are going to proceed with their experiment with an e-textile costume and a body gesture music controller for the MAG's new performance.
Residency Documentation >> http://nerding.at/magtronics/
---
This residency was supported by Projekt Atol Institute, with financial support from the Slovene Ministry of Culture, the Ministry of Public Administration and the City of Ljubljana, Department for Culture. It was part of the Feral Labs Network, co-funded by the Creative Europe programme of the European Union.