Interactive Improvisational Perfomance of Calligraphy, movement and sound
Time: June 4th 2017 17:00-
Location: the Apartment Project Berlin (Hetzbergstrasse 13, 12055 Berlin) http://berlin.apartmentproject.org/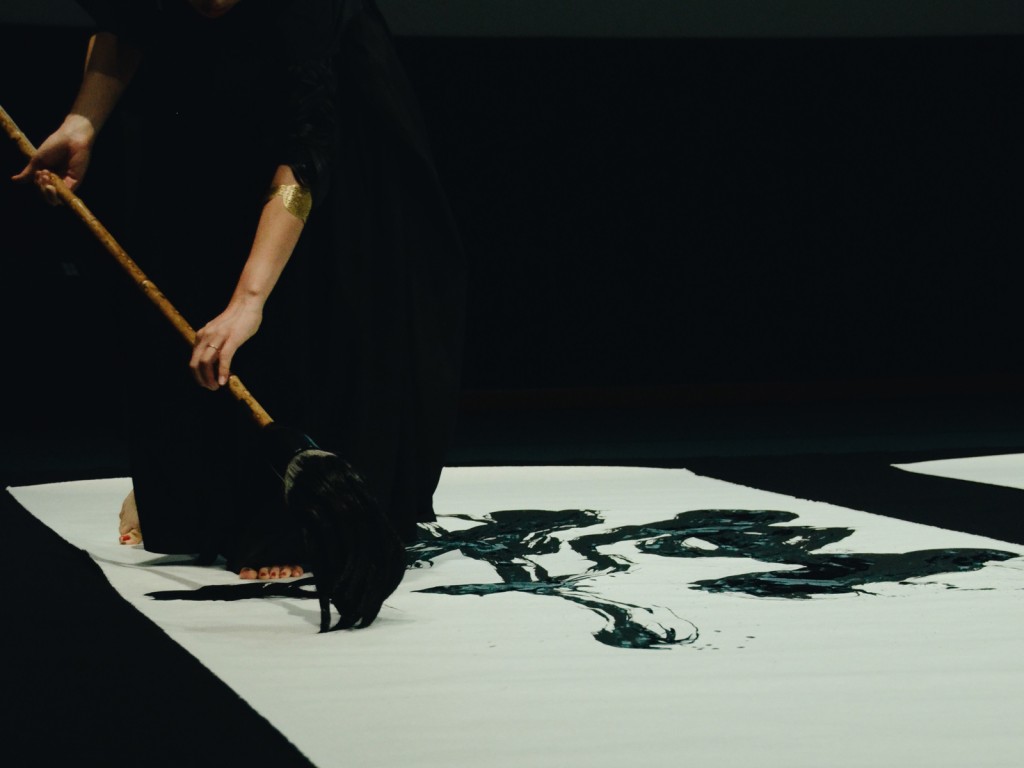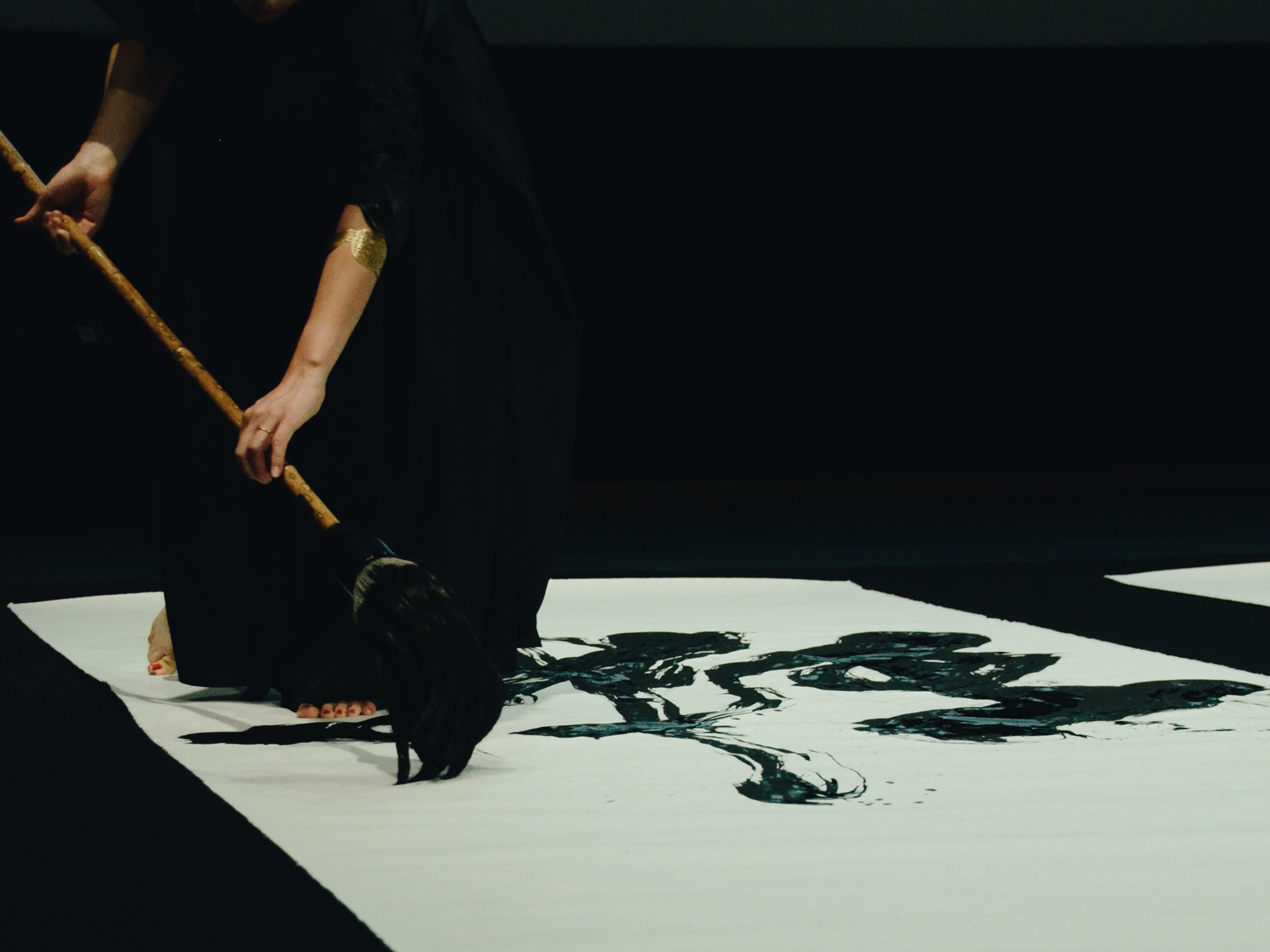 Aoi, Schneider TM and Mika has collaborated for the TYPO Berlin performance.
This time, we have a new collaborator Ozgur Erkok, who performs with his special high-heels. During the 2 days of mini-residency at the apartment project, we will be experimenting with the boarder between traditional and avant-garde. Please come see the outcome at the venue on the June 4th (Sun) at 17:00.
The collaborators are:
Aoi Yamaguchi (Japanese Calligraphy) > http://aoiyamaguchi.com/
Schneider TM (Experimental Music) > http://schneidertm.net/
Ozgur Erkok (Performance) > http://ozgurerkok.blogspot.de/
Mika Satomi (Sensor embedded costume and Interactive system) > http://www.kobakant.at/
Ingo Randolf (Light design) > http://ingorandolf.info/